Technology
Joining with you to Shape your Success in the Machine-Building Industry
SERVAX customized drives are future oriented products. Their positive cost/benefit balance earmarks them for use in innovative machine designs.
Many global and regional players in a broad spectrum of industries choose SERVAX as their reliable, long-term business partner. They all build their future on our successful model of meeting customers' requirements using standardised technology modules with extreme flexibility and equally demanding quality requirements.
Our processes are systematically aligned to the requirements of demanding. Performance-oriented manufacturers of machines and equipment. A philosophy which is also reflected in our business model.
Your Success Begins with an Intensive Exchange of Information with SERVAX in which we Take Account of all Determinants:
What are the objectives of your new product development?
What are the technical approaches to follow?
What are the constraints?
What commercial objectives have you set for yourselves?
Call or write to us! We will join forces and develop solutions together.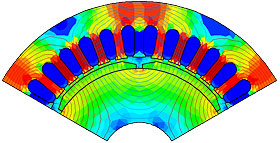 Customized Electric Motors