Products
Meeting Your Wishes. Consistently and Exactly as Required.
Customized drives have a very advantageous cost/benefit ratio. It is therefore hardly surprising that they are playing an increasing role in innovative machine designs. SERVAX has systematically specialised in meeting customers' requirements with standardised technology modules. It is precisely because of this exact focus that leading machine manufacturers across a very diverse range of industrial sectors have chosen us as their reliable, long-term partner.
You can learn more about our business model of customer-awareness, quality and slim work processes here.
The Foundation for Your Success
The intensive dialogue with you lays the foundation stone for the financial success of your machines and equipment. We will join with you in defining all the main pillars of your project. This is how we manufacture drives for you which consistently meet your requirements. The success of your project commences with a few questions:
What are the objectives of your new product development?
What are the problem-solving approaches you are adopting?
How do you see the constraints?
What commercial objectives have you set for yourselves?
One further question remains, "Which of your requirements may we meet?" Call or write to us! We will join with you in developing a solution which will fill you with enthusiasm.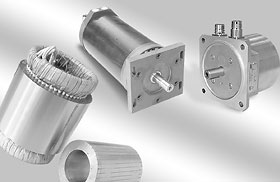 Power at Work