Motor Components
The Most Economic Form of Direct Drive
Motor components in the form of installation kits are being increasingly encountered, particularly in the machine tool industry. The high motor output, combined with a small size and low weight allows the motor to be completely integrated into the spindle as a direct drive. This innovative approach also results in a high level of system rigidity and vibration free operation.
Attractive also for Small Batch Sizes
Thanks to modular designs, you will also obtain extremely attractively priced customized solutions from SERVAX - even for small batch sizes. Motor components are available both for synchronous and asynchronous solutions. We tailor the mechanical properties specifically to your application and requirements.
Typical Areas of Application:
Grinding machines
Lathes
Transfer machines
Auxiliary spindles
Milling machines
Machining centres
High speed generators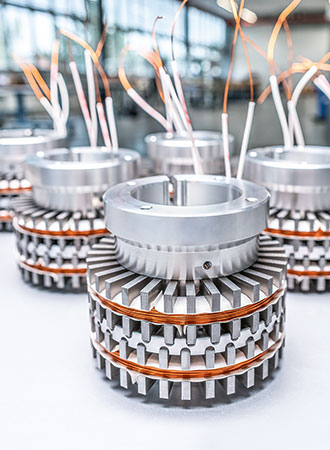 Power at Work